Menton Hotel Private Beach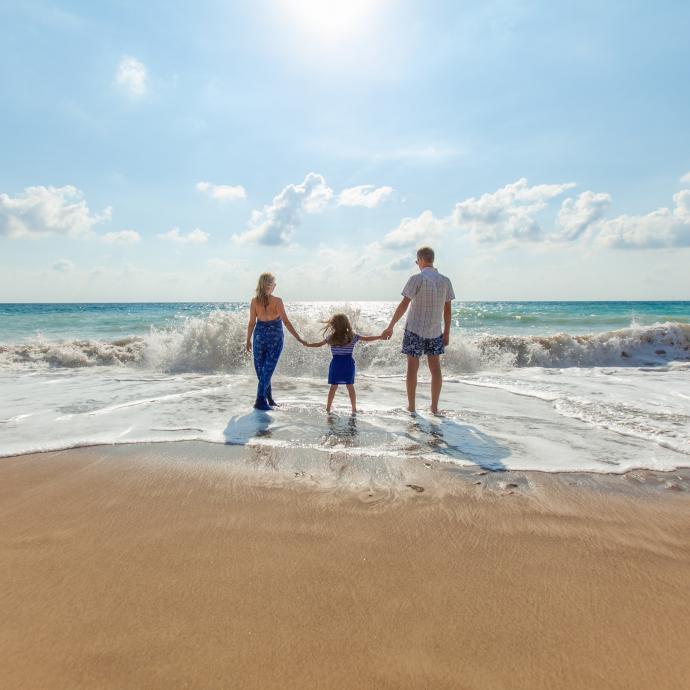 Your family holiday at the Hôtel Menton Méditerranée with a private beach! Soak up the bright blue Mediterranean and fine sand on Menton's beaches! Treat yourself to a beach day with the family at our 3* hotel's partner beach: the Impérial Plage. It lies on Garavan Bay just a 15 minute walk from the hotel with discounted rates and an introductory day!
Enjoy the private beach just a few minutes' walk from your hotel
Your family holiday at Hotel Menton Méditerranée with private beach - Credit _s_s_a
A stay at the Hôtel Méditerranée Menton gets you discounted rates for a beach day including a mat and parasol.
Ideally located on Garavan Bay, enjoy the idyllic setting of the Impérial Plage in Menton. Within a 15 minute walk of the Hôtel Méditerranée Menton, gaze at the fabulous views of Saint Michel Archange Basilica and the Italian coast from the comfort of your deckchair.
Soak up the heavenly seaside spot for the holiday of your dreams. Sip a cocktail by the turquoise Mediterranean and enjoy the peace as you listen to the waves lapping the shore during your stay on the Côte d'Azur.
A family beach day in Menton
A family beach day in Menton
The Impérial Plage is the perfect place for a chill-out family beach day. The on-site facilities provide a safe haven for your kids: lifeguard surveillance, a T-shaped seawall to protect the beach from the waves and not a rock in sight when you get into the water.
Make the most of your seaside holiday to schedule a water sport to do with the kids. The Impérial Plage is near a water sports centre so you can be sure of thrills and fun times: sailing, tubing, water-skiing, scuba diving etc. The choice is yours!
Book your beach day at hotel reception

Private beach day Menton - Crédit bespokeyachtcharter
Enjoy an introductory day with free beach access as long as you have lunch on-site (save 28€ for 2 people). The Impérial Plage has an on-site restaurant run by an Italian chef.
From the second day, you get a discounted rate of 12€ per mat including parasol.
Offer available every day except Sunday and bank holidays. For bookings, visit reception who will be delighted to answer your questions.
Looking for a relaxing family holiday? Book your hotel near Menton's sandy beaches for the best rate on the official Hôtel Méditerranée Menton website.