5 fine dining restaurants to try during your holiday in Menton and Monaco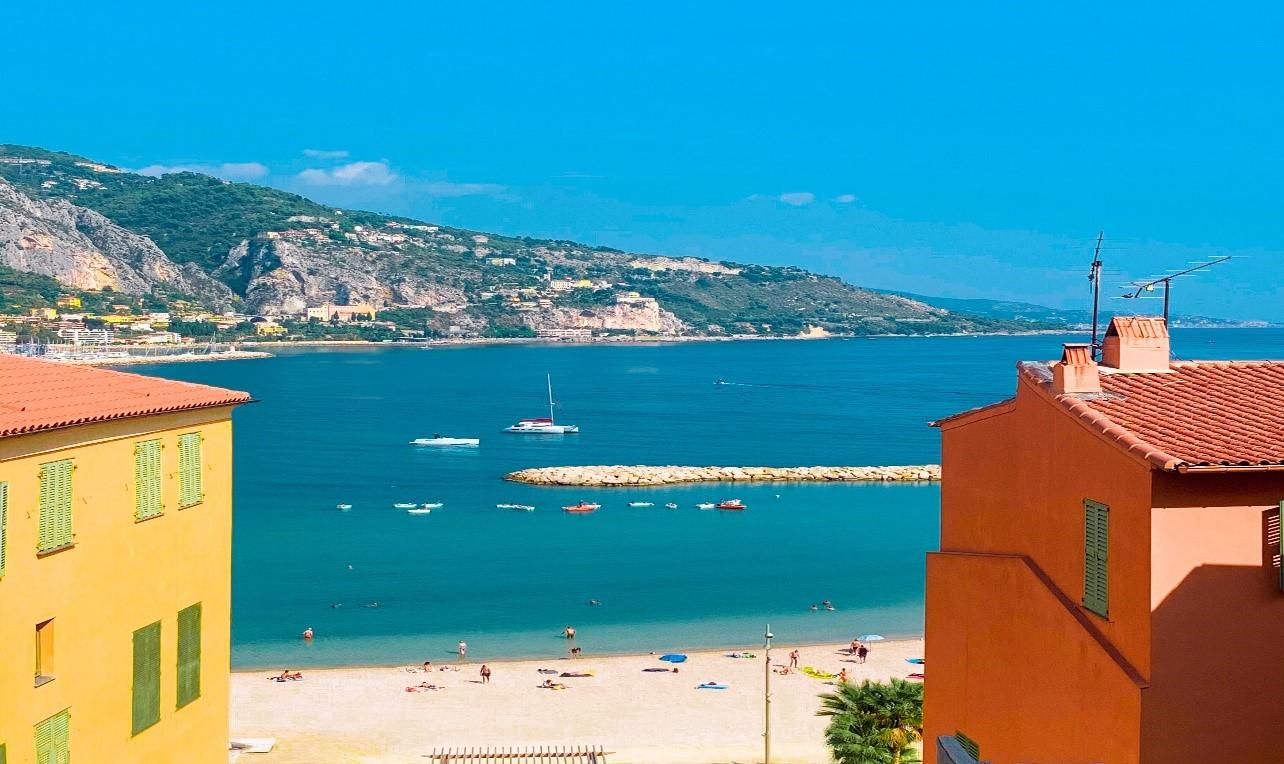 Whether you're a fine foodie or hungry for new culinary experiences, finding the right eateries can be trickier than you'd think. That's where we come in: the Best Western Hôtel Menton Méditerranée has picked out its tastebud-tingling top 5 in Menton and Monaco. It should give you some food for thought!
As you know, the holiday season (actually, any holiday) is your chance to take your foot off the gas and indulge in anything that takes your fancy. Forget about hitting the gym before the office or just having avocado toast for lunch. Your adventure begins with a moment of calm around a well-laid table. Bon appétit!
Mirazur in Menton: creative sun-kissed dishes
Mirazur was named the best restaurant in the world in 2019 and has three Michelin stars. The restaurant has made its name from the chef's free rein, bold combinations and celebration of nature. His artistic and colourful dishes take diners on a gourmet journey inspired by how moon and planets influence growing plants. That's all!
30 avenue Aristide Briand, 06500 Menton
Le Galion Menton takes you on a "delicious journey across the sea"
The restaurant has been the culinary haunt among locals hankering for Mediterranean dishes since 1972. Wash down the restaurant's specialities with a glass of French or Italian wine as you gaze out at Menton Garavan port. Shellfish fragrant with herbes de Provence, sole meunière, roasted sole, lobster gragnano spaghetti or rack of lamb with a pistachio and apricot crust. A little taster of the dishes that Chef Alessandro Guglieri puts his love and passion into!
New Port of Menton Garavan, 06500 Menton
JR Bistronomie in Menton: an indulgent introduction to bistronomy
You know the wonder you feel at Christmas? Well, that's how the restaurant's patrons feel all the time. Children, adults, carnivores and vegetarians alike are bound to find a dish to tickle their fancy. JR Bistronomie brings fine dining and social bistro vibes together to take you on a unique flavour adventure with a signature cocktail every day.
11 street Trenca, 06500 Menton
Le Louis XV Alain Ducasse at Hôtel de Paris: an ode to the Riviera and its land
The 3 Michelin-starred Hôtel de Paris Monte-Carlo restaurant is world-famous for its modern style and prime location on Place du Casino de Monaco. Alain Ducasse and Emmanuel Pilon's creative spin on natural cuisine makes their dishes hard to resist. The gems concocted by pastry chef Sandro Micheli and food and wine pairings by head sommelier Maxime Pastor make our mouths water.
Casino Square, 98000 Monaco
Pavyllon Monte-Carlo: "fine dining without the dress code"
Chef Yannick Alléno has stirred things up in the kitchen. The Hôtel Hermitage Monte-Carlo restaurant may stand for excellence and modern flair but the patrons' wellbeing is a prime focus. That's why the chef refuses to put on any airs and graces in his eatery celebrating Azur dishes. All we can tell you about the food is that the sauce brings the ingredients together with flair. It's so good that Father Christmas may even book a table between dropping off presents!
1 square Beaumarchais, 98000 Monaco
If you fancy something more laidback on your holiday, Le Méditerranée restaurant at your 3* Menton hotel is open daily 12-2pm and 7-9pm. Room service is also available for guests who want to tickle their tastebuds and keep their slippers on!