Menton Music Festival 2017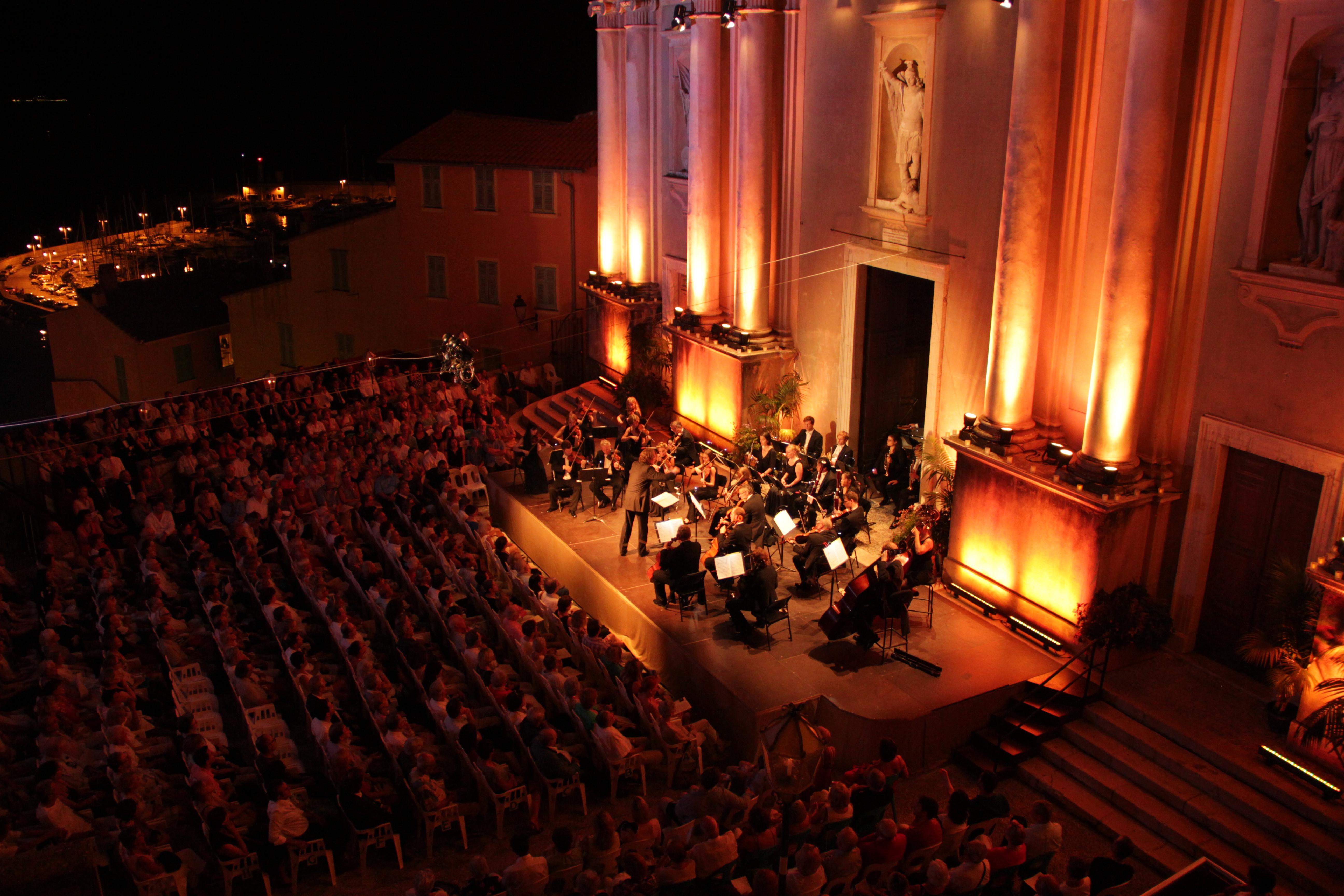 1950-2017 : it has been 67 years since Menton streets had first been filled with the chords of the Classical Music Festival ! The 68th edition of this major event of the French Riviera will take place from July 29th to August 13th 2017, on the forecourt of the Basilica of Saint Michel, in the heart of the Old Menton and a few steps from the Quality Hotel Méditerranée Menton.

Every year, our 3-star hotel has the pleasure to host artists and musicians come to interpret their most beautiful notes in the city of lemons. You too can come to vibrate and share the emotion of the purity of acoustic sound by booking your stay at the Hotel Méditerranée.

Menton Music Festival, a key event of the musical agenda of the French Riviera, hosts every year the biggest artists of classical music in the whole world. This year, Fazil Say, Christian Zacharias and the Ensemble Matheus will make you vibrate during the two weeks of the festival.

Other concerts will take place in parallel with the festival, like the serie titled "Concerts at the museum", in the famous Musée Jean Cocteau Collection Severin Wunderman ; and the Festival Off, with concerts organized on the esplanade Francis Palmero and at the Square des Etats-Unis as well as conferences, exhibition, masterclasses and other events around music that will occur in different places of the city of Menton.

With the starry-sky and the sea in the background, under the watchful eye of the statue of Saint Michel, let yourself be transported by the notes of the musical instruments of the festival. With the gentle breeze of summer evenings of the French Riviera, you will be assured to spend a perfect evening.


Book your tickets for Menton Music Festival online on the official website of the event. Rates vary from 10 to 52€ depending on the concerts. Subscriptions are available for sale to attend several concerts.

The Quality Hotel Méditerranée Menton, located a few minutes from the Basilica of Saint Michel, will be your hotel to make the most of the festival ! Situated in the heart of Menton, you'll have the whole day to visit the wonderful city of Menton before going to the concerts.
Book right now your stay on our official website and let yourself be transported by the virtuosi that will play at this event.


Photo credit : Office de Tourisme de Menton