A long weekend in Menton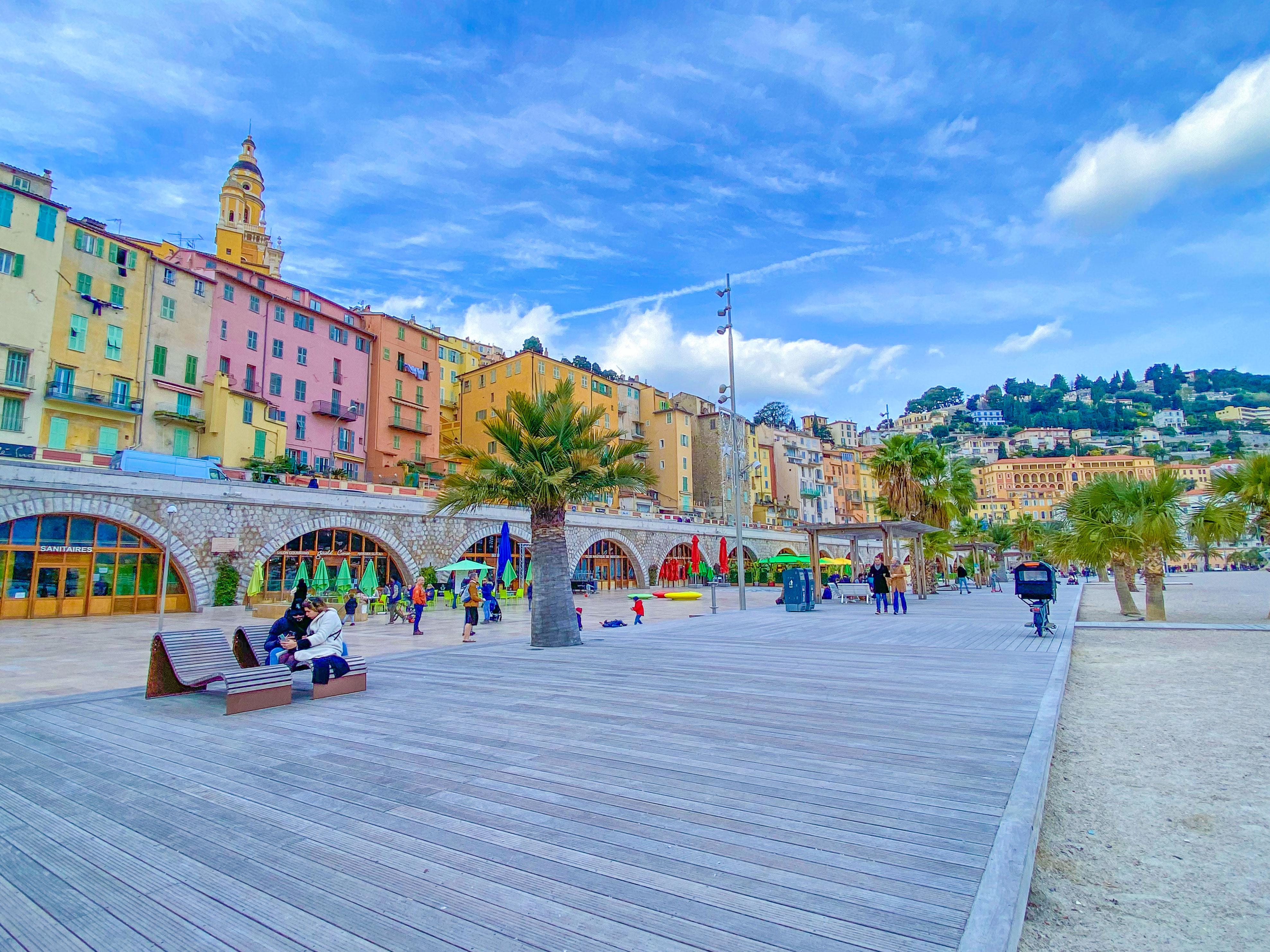 If you're looking for a place to get away from it all on a sun-drenched long weekend then Menton is a great option. This charming town on the Mediterranean is simply fabulous with its sand beaches, leafy parks, colourful buildings and, of course, its warm year-round climate. Here's the Best Western Hôtel Méditerranée Menton team's favourite weekend for 3-4 days with family or friends. Pack your bags, grab your passport and jet off on a well-earned break!
Your 3* hotel for a long weekend in the sunshine
Squeeze every drop out of your long weekend and stay in central Menton at the Best Western Hôtel Méditerranée.
Your Menton home from home is 3 minutes from the sea and old town with stylish, comfortable rooms and everything you need for a pleasant stay. The hotel rooftop also has fantastic views of the sea and mountains with a restaurant serving delicious dishes inspired by local cuisine.
Rooftop of the Best Western Hôtel Méditerranée Menton - Credit : Summer Hotels
Head into the narrow winding lanes to explore Menton's old town. Lose yourself in the streets, gaze at the colourful buildings and floral balconies then visit Saint-Michel Basilica, a fine example of baroque architecture with breathtaking views of Menton Bay.
Serre de la Madone is a private botanical garden in Menton designed by Sir Lawrence Johnston, the man behind the famous Hidcote gardens in England. It's a fantastic place for a romantic or family outing with its winding alleys, ponds, waterfalls and wide variety of tropical plants. You can even go on a guided tour to find out more about the history of the garden and its plants.
Sample local specialities
Menton is famous for its food, especially its citrus fruit, so come hungry. Try local specialities such as lemon tart, candied orange peel, marmalade and limoncello. Feast on local dishes such as Provençal daube (stew) or socca (traditional chickpea pancake).
Menton is home to several sand and pebble beaches where you can relax in the sun or swim in the Mediterranean Sea. Plage des Sablettes is one of the most popular given its sandy beach, picture-perfect setting and many nearby restaurants. Take an invigorating seaside walk on Promenade du Soleil to gaze at the yachts and fishing boats.
Sablettes beach in Menton - Credit : Summer Hotels
Monaco is famous for its casinos, rock, palace and the Formula 1 Grand Prix. It's close to Menton and just 35 minutes from the Best Western Hôtel Méditerranée. You can take the train or bus to Monaco to visit attractions including the Oceanographic Museum, Monaco Cathedral and Monte Carlo Casino. Join friends and shop 'til you drop in the designer stores.
Menton is easy to reach from several towns in France and Italy. It's just a 35 minute drive from Nice Airport, a 10 minute drive from the Italian border and an hour from Marseille by train. That makes it the perfect destination for visitors who want to explore the Côte d'Azur or spend the weekend relaxing by the sea.
French bank holidays in 2023
A normal weekend just isn't long enough, so 2023 is the perfect year to have a break in the sunshine without using up all your leave. Here's a full list of bank holidays in France this year so you can plan your long weekend in Menton:
Easter Monday: Monday April 10th
Labour Day: Monday May 1st
Victory Day: Monday May 8th
Ascension Day: Thursday May 18th
Pentecost: Monday May 29th
Bastille Day: Friday July 14th
Assumption: Tuesday August 15th
All Saints' Day: Wednesday November 1st
Christmas Day: Monday December 25th
Menton is the ultimate destination for anyone who wants to unwind and soak up the sunshine and Mediterranean Sea. With its pretty old town, botanical gardens, beaches, food & drink and Monaco as its next-door neighbour, there's no way you can get bored here.
Book your stay at the Best Western Hôtel Méditerranée Menton now for the best price using the code DIRECT (15% off) and prepare for an unforgettable experience.